TOP 10 TIPS ON HOW TO SAVE MONEY ON CAR HIRE!
If you do not know already there are plenty of ways to save your own money on car hire. In order to get the best deal on car hire follow the 10 tips below, that we have gathered from sources on how to save money on renting a car.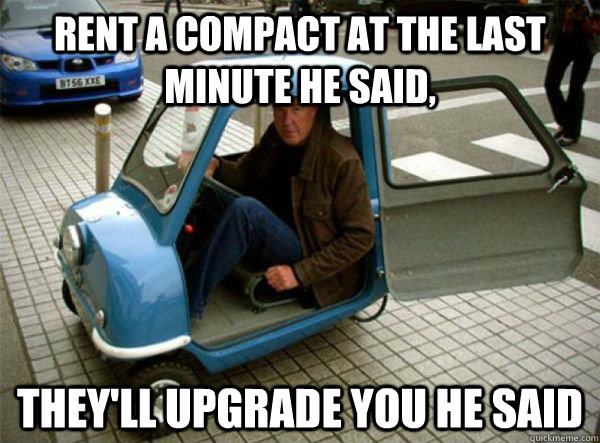 #1 HIRE THE RIGHT CAR
Most rental companies have a wide selection of cars, usually the smaller the cheaper, so if you only need a small car, select the cheapest car that meets your needs. Remember to take into account luggage capacity as the journey to and from the airport will have all passengers PLUS luggage in the car!
#2 CHECK INSURANCE EXCESS PER RENTAL
Most car rentals offer the basic level of insurance included in the rate, however like any car insurance policy the excess amount can vary greatly.
#3 CHECK FUEL POLICY
Check the fuel policy of each option you are considering. A pick-up full/ return full policy will mean you pay only for the fuel you use and not a penny more. Most rentals now however are pick up full/return empty leaving customers paying upfront for fuel they may not use. A more expensive rental with full / full policy could work out cheaper that a cheap rental if you have to pay in advance for fuel that you may not use.
#4 GET SOCIAL
Social media is a great way to keep up to date with the latest offers and news from car hire suppliers. we regularly promote deals exclusive to our facebook and Twitter followers.
#5 NEWSLETTER SIGNUP
Get the best deals direct to your inbox. Don't be foold into headline grabbing rates. A 25% discount from one car hire supplier could still be more expensive than a base rate from anotther. Big discounts are designed to lure you in and can be too good to be true.
#6 Terms & Conditions
Make sure you read the terms and conditions as a late return or returning without the fuel can lead to a significant surcharge set out in the terms and conditions. If in doubt, ask before you book.
#7 Extras
Check the price of any additional extras needed as these can vary hugely. Also look for complimentary extras such as additional drivers and sat-nav at special promotions.
#8 BOOK EARLY
Dispel myths you can get the best deal by waiting until the last minute. Most of the time prices rise the later you leave it as supply gets stretched. For price certainly we recommend you book in advance. you might get lucky to be offered a sweet deal.
#9 BULK BUY
If you are travelling as a group don't be shy about asking for a group discount. Depending on the number of cars you need, either on a single trip or multiple trips, why not ask for a group or loyalty discount?
#10 ASK
Don't be shy to ask for the best deal!