FX Buckley
The renowned steakhouse and flagship restaurant of the Buckley emprie is famous for dry ageing their beef, which means it is hung or stored on a rack to dry at about 4°C for a minimum of 28 days for the most sumptious sample of mouthwatering steak imaginable.
Dax Restaurant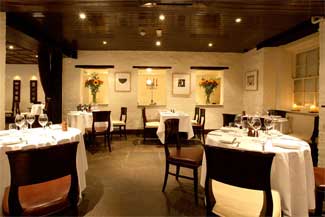 Awarded Best Restaurant in Dublin in the 2014 Irish Restaurant Awards and nominated as Best Restaurant in Dublin and Ireland for the past three years in Food & Wine Magazine Restaurant of the Year Awards, the National Hospitality Awards and Irish Restaurant Awards, Dax is lauded by food writers and critics as well as its many fans. also do a top notch and affordable for €24.50 for 2 courses and €29.50 for 3 courses between Tuesday to Friday from 5.30pm to 6pm.
Penbrook St is where some of the best restaurants in Dublin can be found so here is a guide to what's on offer in or near the old Georgian area.
Matt the Tresher
A bright, stylish bar and seafood restaurant whose highlights include Hake to die for and a magnificent serving of Monk fish, it's no wonder Michelle Obama herself recommends Matt The Trasher as patrons can see from her framed thank you note hanging in the foyer.
Diep Le Shaker
Celebrating it's 15th annivarsary this year, Diep Le Shaker Thai Restaurant in Dublin has become synonymous with top class Thai cuisine, exquisite cocktails, friendly and efficient service and its party atmosphere.
Restaurant Patrick Guilbaud
Ireland's only 2 star Michelin restaurant, this five star fine dining experience just off Penbrook St. It's has received international acclaim while retaining a simple philosophy: it is about delivering impeccable dining experiences, and there are few better at doing it.
Do not forget to Check out other nearby restaurants in Dublin