Best 4 Star Hotel with Events in Leixlip Co Kildare Ireland
Court Yard Hotel was built where Arthur Guinness created his brewing empire, It is a unique, historic hotel, a short drive from Dublin International Airport and city centre.
This 4 star hotel situated in the heart of Leixlip, Co. Kildare. The hotel is contemporary designed, also boasts old-world charm, beautiful original stone work as well as the remains of the old Guinness Brewery.
Best Bar with Events at Leixlip Hotels Ireland
Court Yard hotel features great bars includes, Arthur's Bar, Piano Bar. They are perfect venue if you want to gather with friends or colleagues, to enjoy some drinks and food in their trendy relaxing atmosphere.

Whether you are enjoying casual night of drinks in Court Yard htel's outside patio, or a corporate get together in Piano Bar and roof terrace, the hotel's friendly staff can accommodate you and your guests.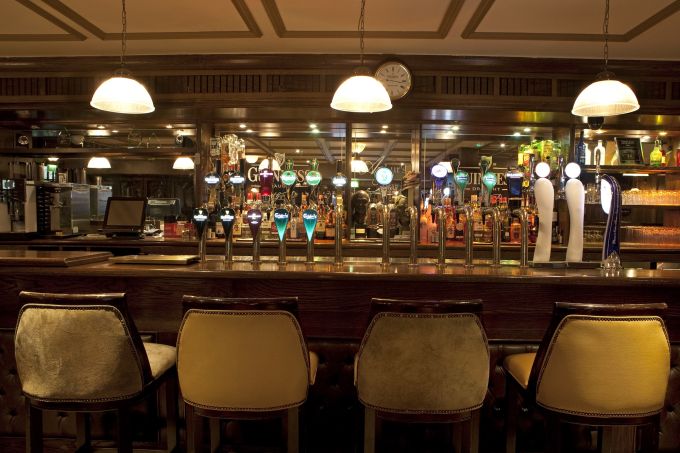 Live Event in Leixlip Co Kildare Hotel Ireland
Arthur's Bar is a live Venue and the infamous Piano Bar is a leading premier venue for live entertainment in Leixlip and Kildare, also excellent selection of craft and world beers are served in the bar.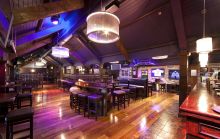 Best Restaurant with Event in Leixlip Co Kildare Hotel Ireland
The RiverBank Restaurant at the Court Yard Hotel is one of the best place to eat in the heart of Leixlip, it offers a warm and inviting atmosphere. The RiverBank overlooks the banks of the River Liffey and is open seven days a week serving Breakfast, Lunch and Dinner.
Breakfast is served daily :
• Monday to Friday: from 7.00 am to 11.00 am
• Saturdays, Sundays and Bank Holidays: from 7.00 am to 10.00 am
They offer an extensive Continental Buffet and their Hot Breakfasts are cooked to order, just as you like it.
Upcoming Sports Events Dublin Ireland
The Arthur's Barr is one of Leixlip's most popular venues for sports and social occasions. All major soprt actions are televised live at the bars in Court Yard. Whether your staying the night or just passing through, come enjoy some drinks in the fantastic and relaxing atmosphere.

For golf enthusiasts there are a number of excellent golf courses in close proximity of the hotel - Lucan Golf Club, the Hermitage Golf Club and Palmerstown House Golf Club, to name but a few.
Events and Meeting at Leixlip Hotels Ireland
The Courtyard hotel at the heart of Leixlip have established an excellent reputation as one of the most experienced and professional settings hotels for business events and meetings in Kildare and Dublin.
The Court Yard hotel offers state-of-the-art Facilities in beautiful surroundings, and the experienced service is friendly and professional.
Find out more!
4 Star Accommodations with Events at Leixlip Hotel Ireland
The Court Yard hotel is a 4 Star accommodation and its luxuriously appointed guest rooms, classic details and thoughtful amenities, ensure the ultimate comfort for its guests.
Our rooms include:
• Standard Rooms
• Luxurious Suites
• Executive Suites
Hotels Map with Music and Concert Events Dublin
Events and Places to Visit in Dublin Ireland
•
Trinity College The Book of Kells,
•
st. stephen's Green,
•
Dalkey Castle,
•
Wax Museum,
•
Christ Church Cathedral,
•
saint Patrick's Cathedral,
•
Chester Beatty Library
Advertise With Dublinevents
**For more information about advertising with us please contact us by: Email or Call us on 00353 (01) 2954962
Court Yard Hotel Dublin Ireland
Reviewed by: Dublinevents
Court Yard Hotel Dublin Ireland Review by Dublinevents
4 / 5 stars